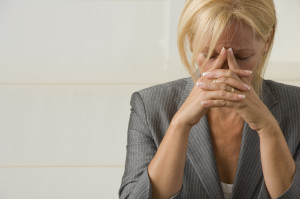 Sad businesswoman.
Camera Nikon D2X, lens Nikkor 18/200 DX, Light Flash Bowens.[/caption]
A federal tax lien is worse than a bankruptcy for your credit score.
Bankruptcy is a historic, one time act whereas a federal tax lien is evidence of an ongoing collection action that tells other potential creditors that the IRS is ahead of them in line.